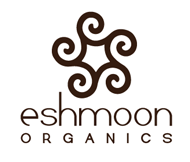 Eshmoon Organics is a Holistic Food brand emerging in Lebanon and the Middle East which is currently focusing on making healthy Organic Chocolate that is Gluten free, Sugar Free and Dairy Free. Among the list of products it currently offers are Chocolate Spreads, Chocolate Bars, Chocolate Pills, Organic Soaps, and soon to expand into new ventures including Almond Milk.

I worked on the brand development after the logo and the majority of the icons were created by another designer, and developed the packaging for the Chocolate Bars which concentrated on using the old Phoenician patterns, Eshmoon being the Canaanite God of Healing.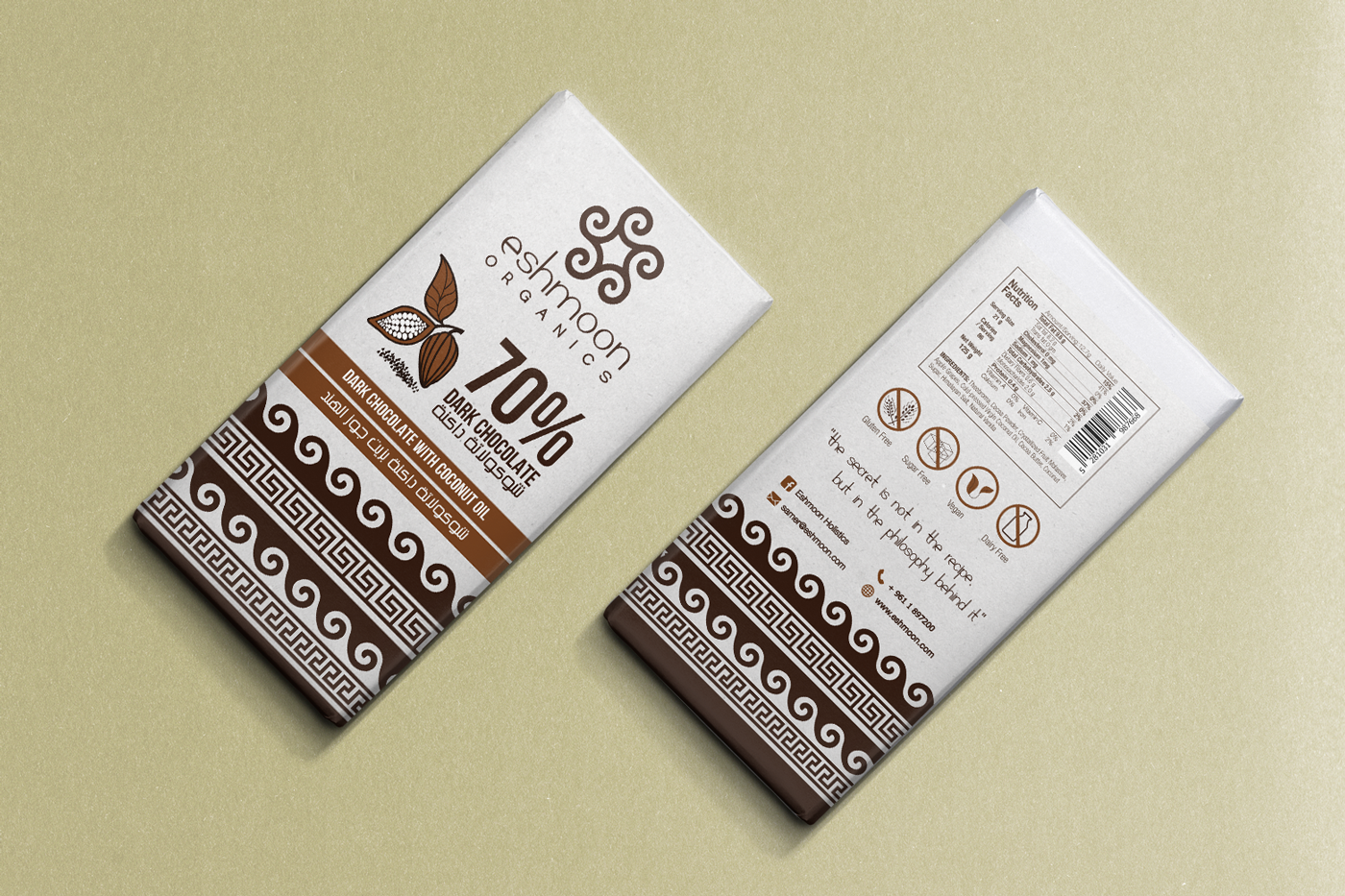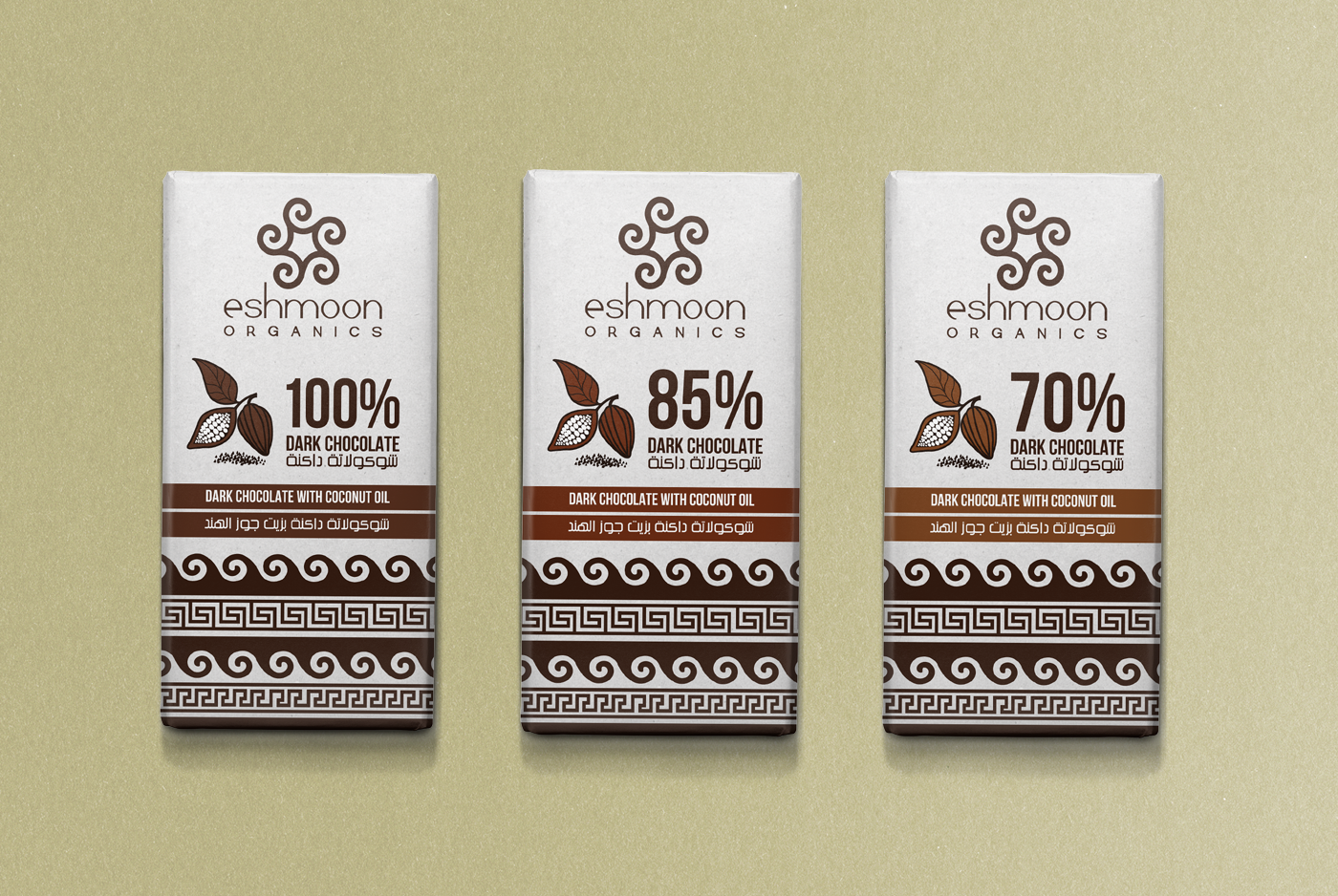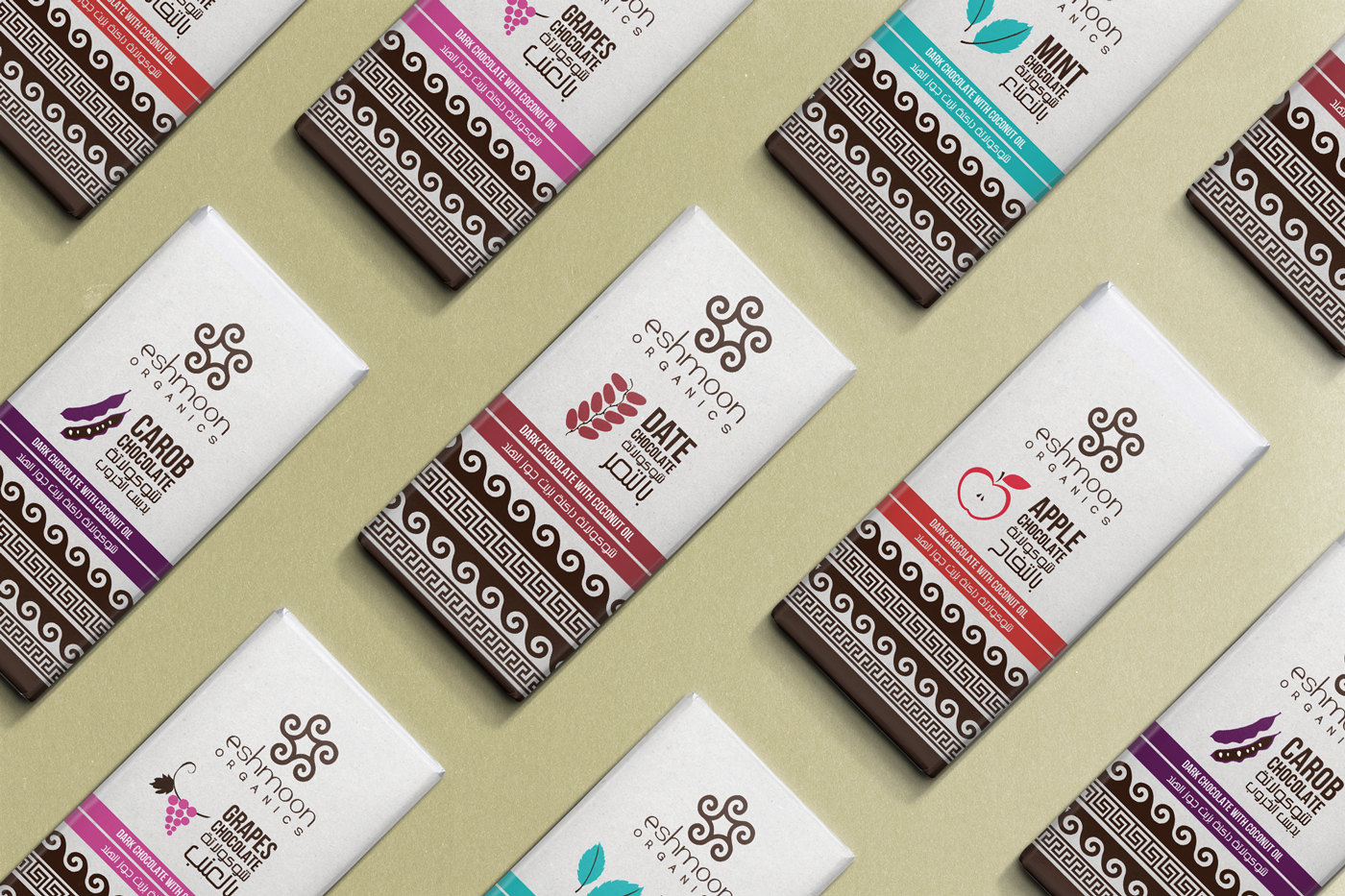 I also developed the brochure for the Chocolate Pills product which was converted into an illustration.