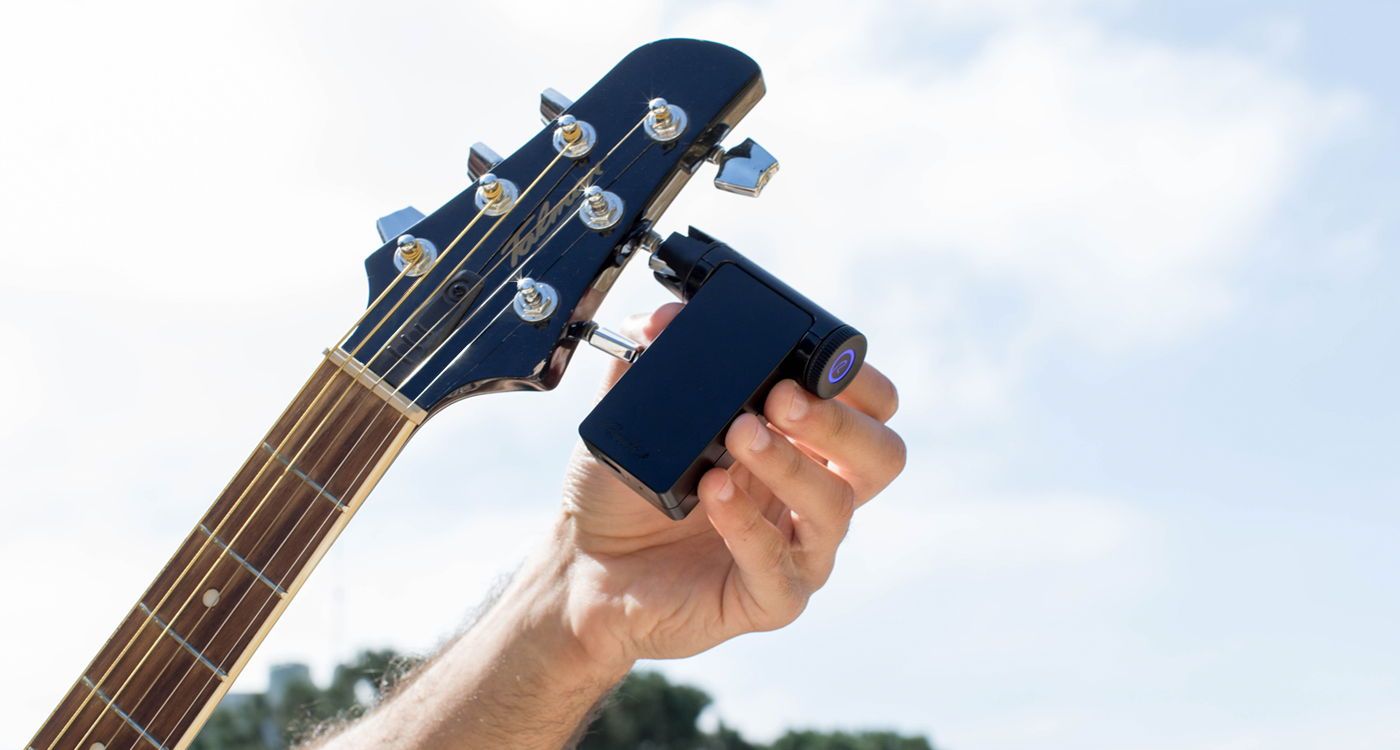 Roadie tuner is an automatic stringed instrument tuner created and developed by the music-tech startup, Band Industries. It's compatible with stringed instruments that have a guitar machine head including electric, acoustic, classical and steel guitars, 6-7-12 string guitars, ukuleles, mandolins and banjos.

It 

has won several awards since its launch.
Definition:

 An individual who is responsible for setting up, tearing down, and generally maintaining the equipment for a band.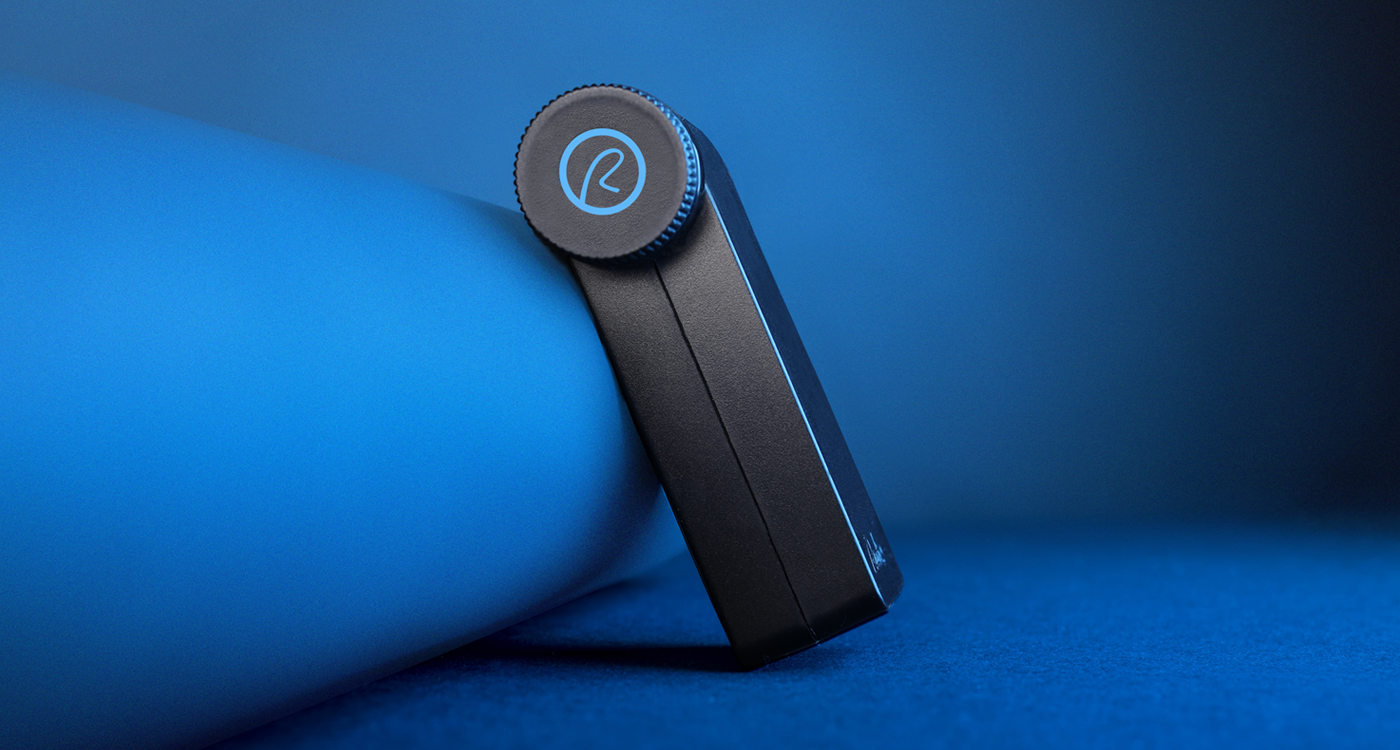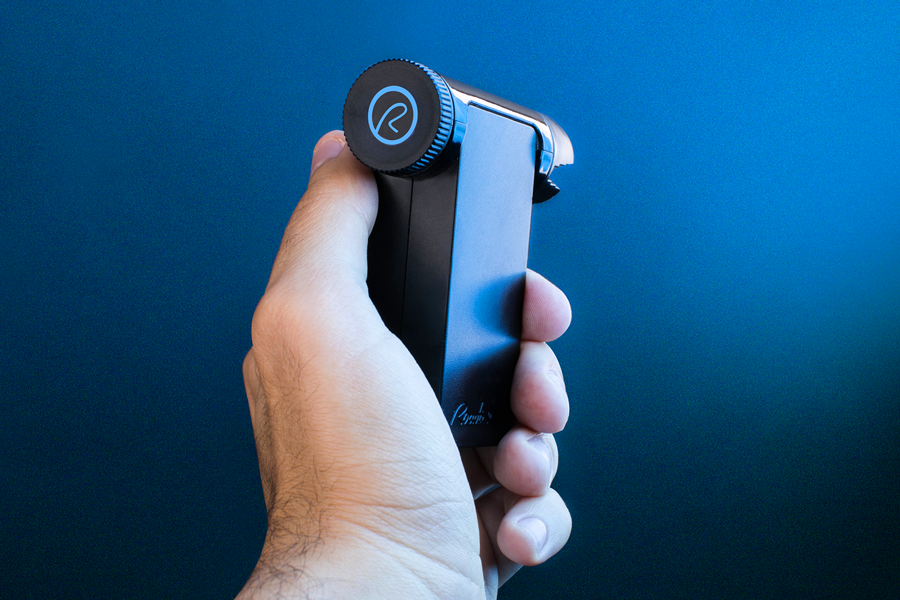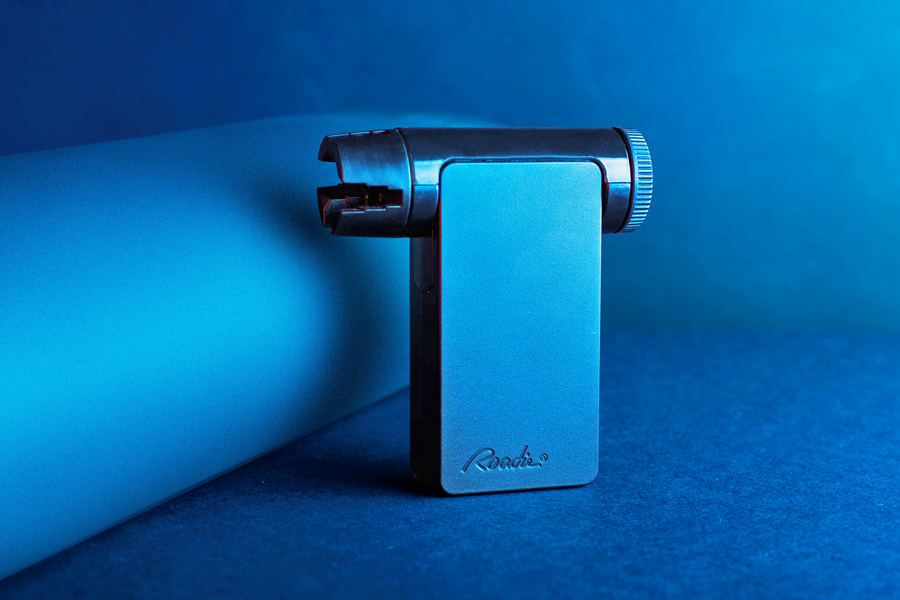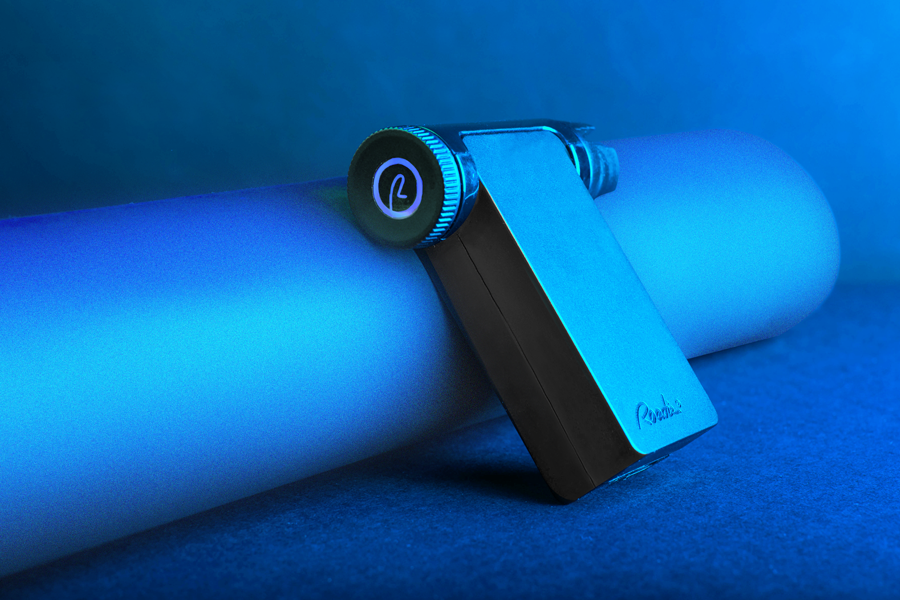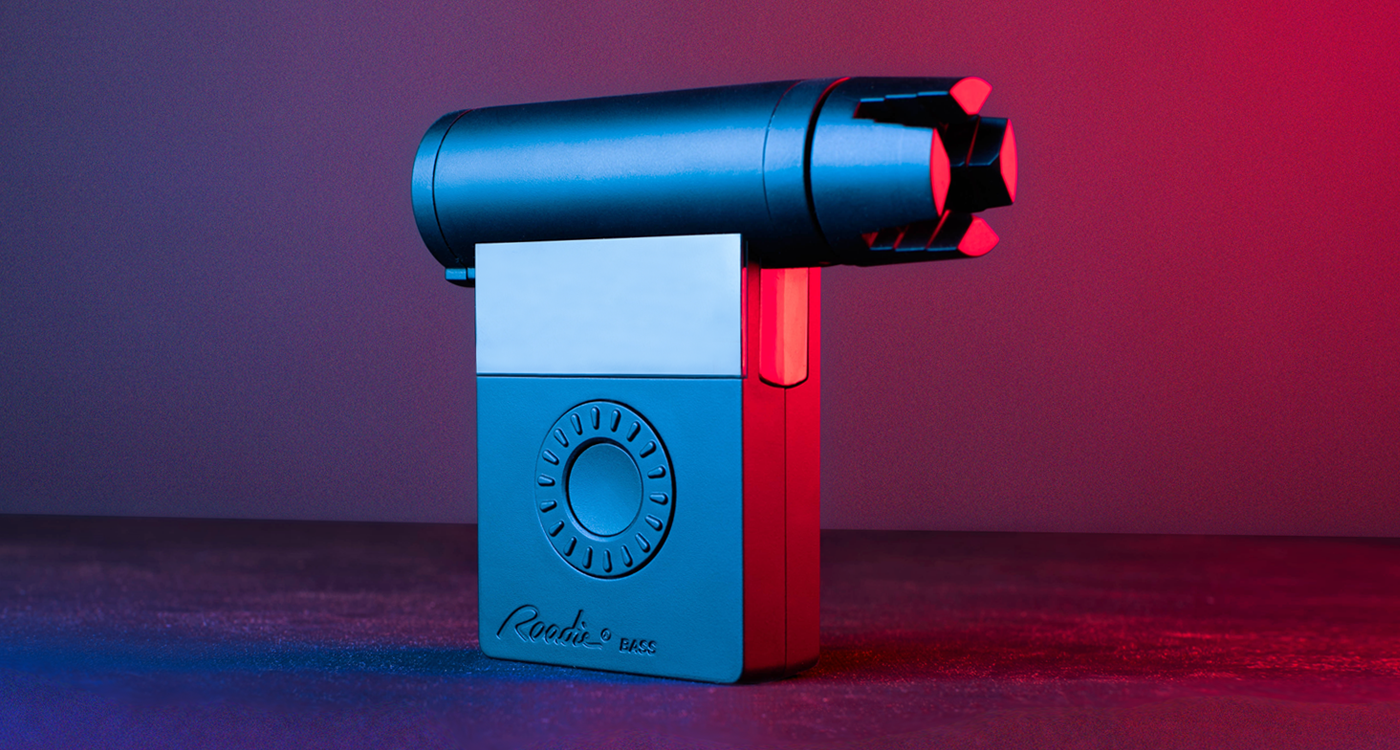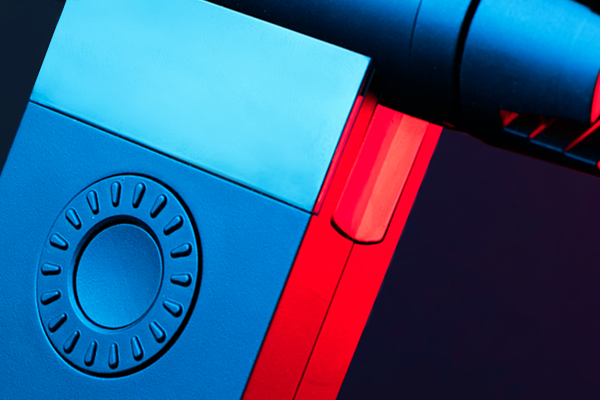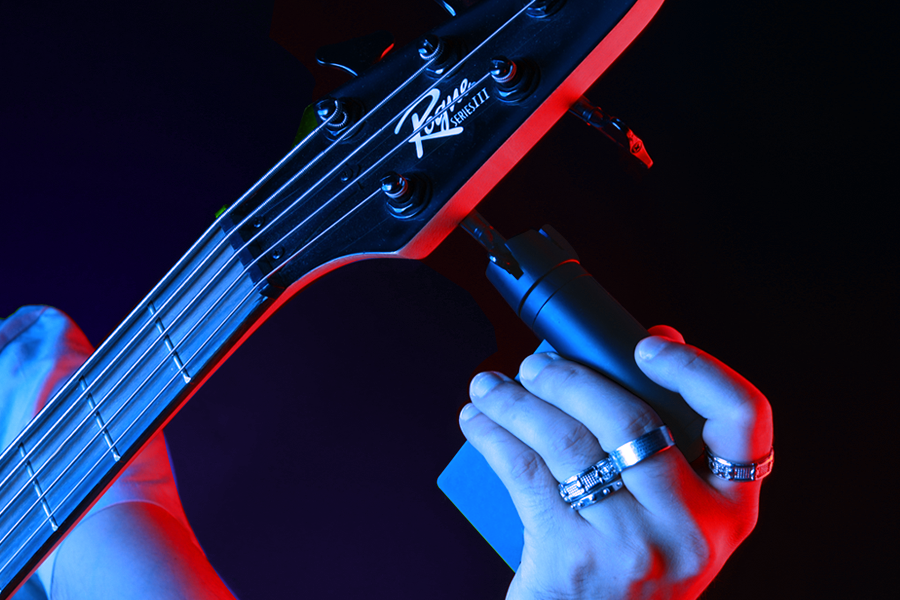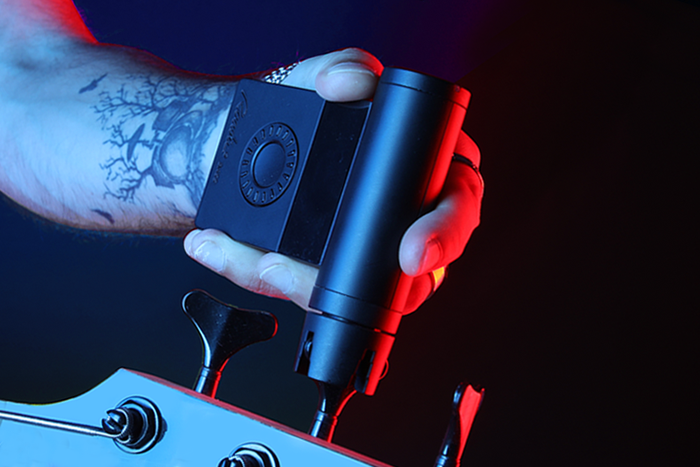 The main idea I had when developing the branding was to separate Roadie Bass from Roadie 2 in terms of visual coloring, and to add one general feel of the brand that can go with both: Roadie 2, Blue colors, warm atmosphere, friendly and sexy display, and Roadie Bass: contrasting the blue heavily with the red and the black.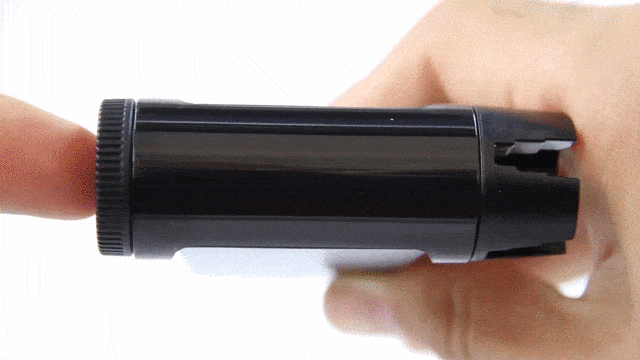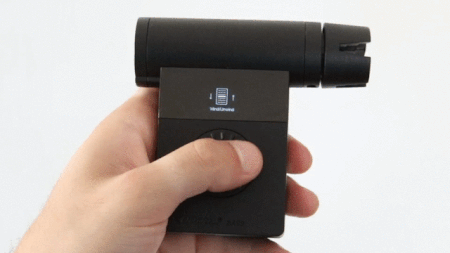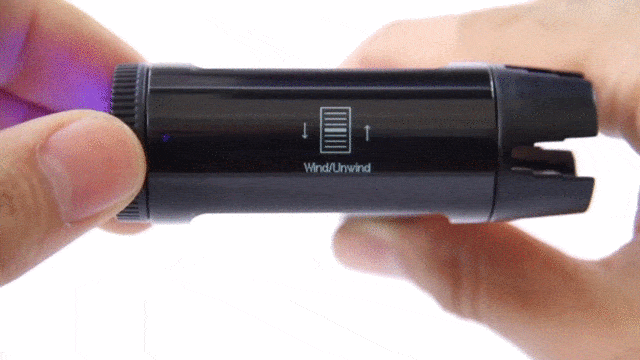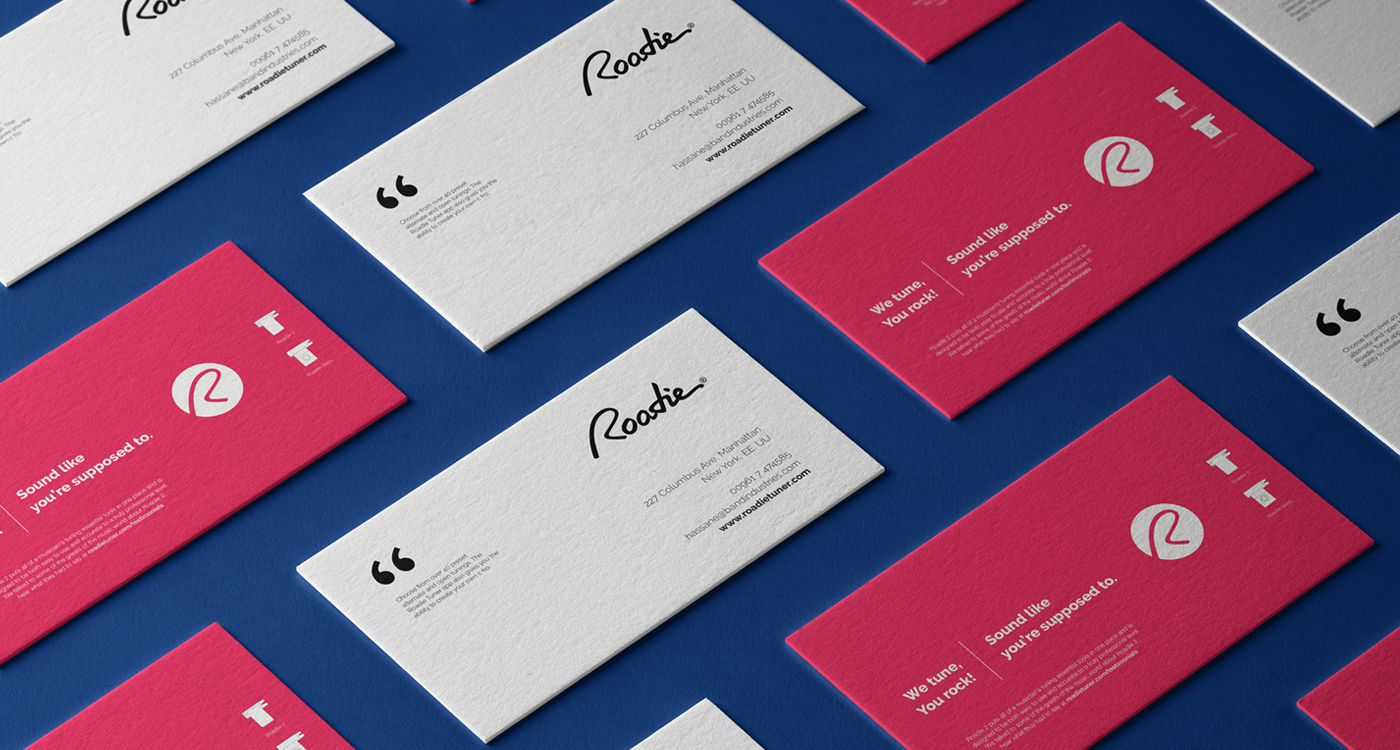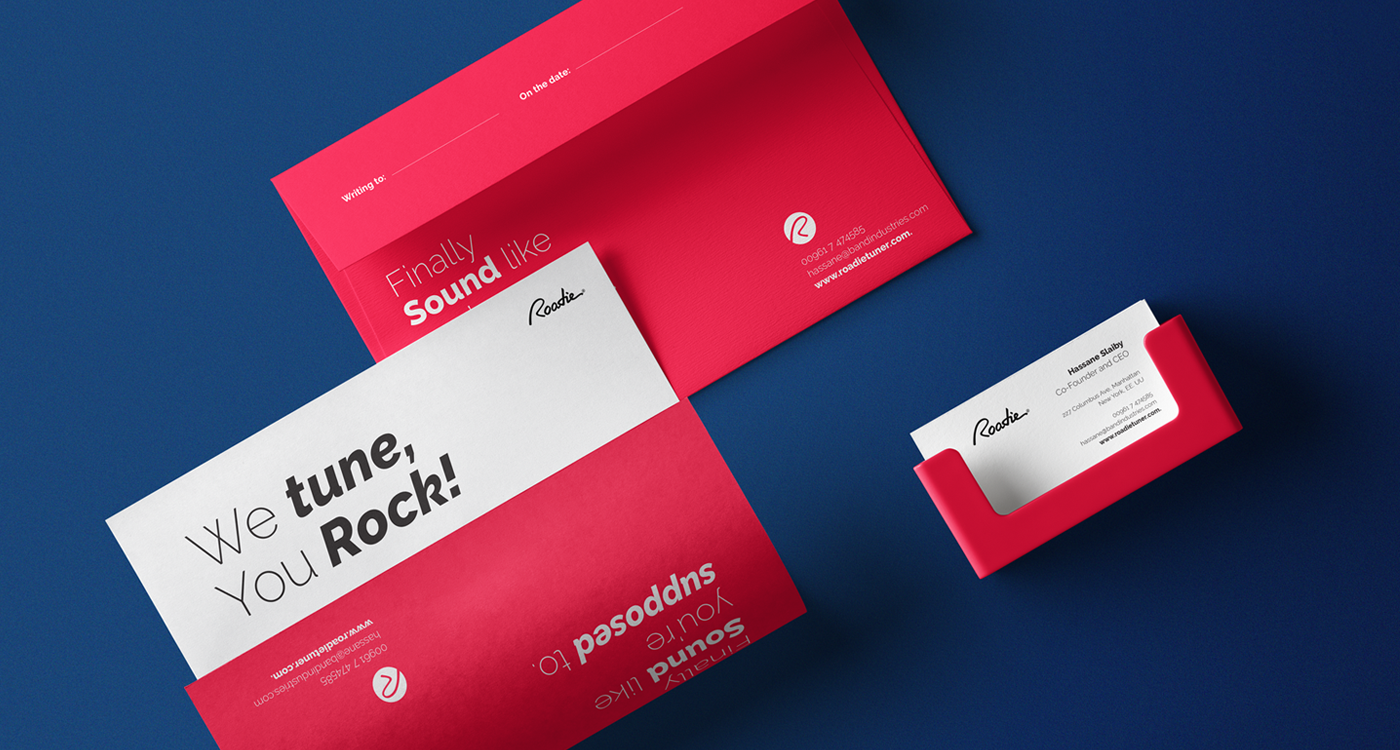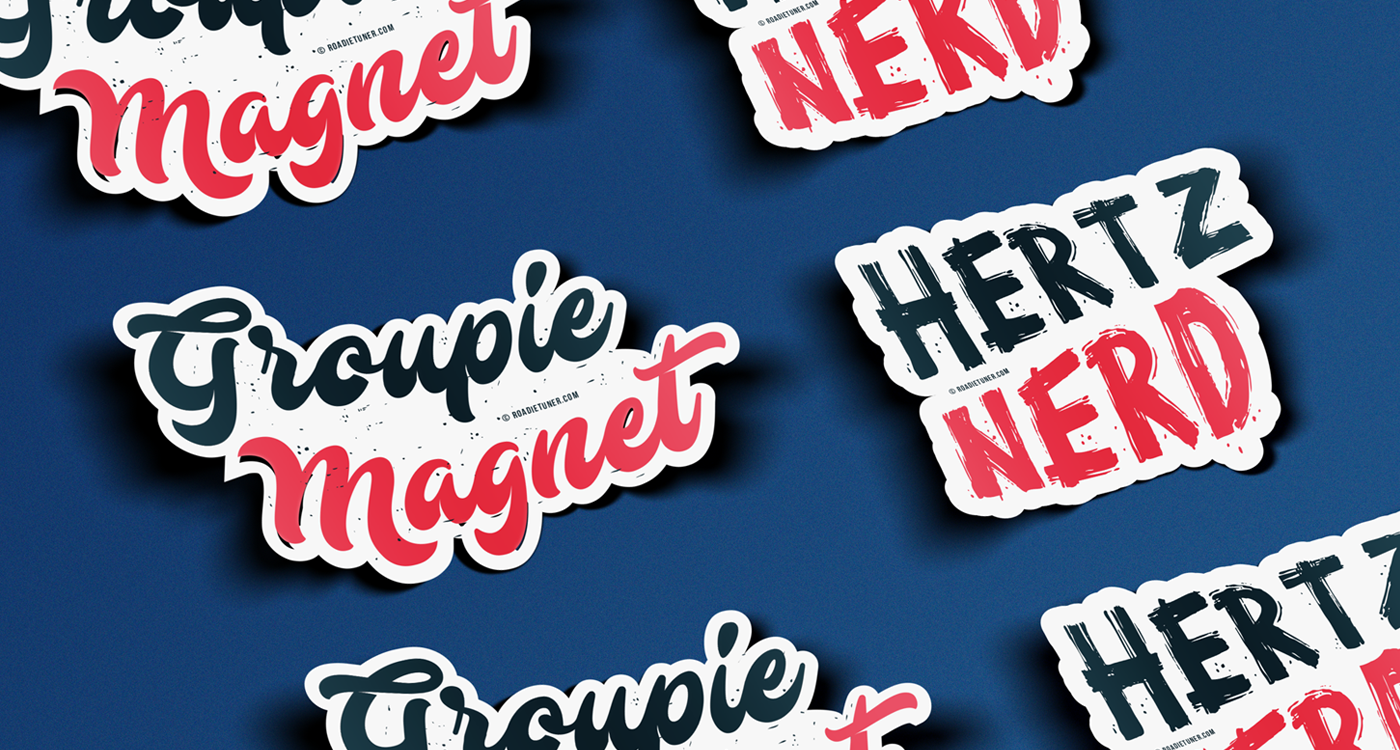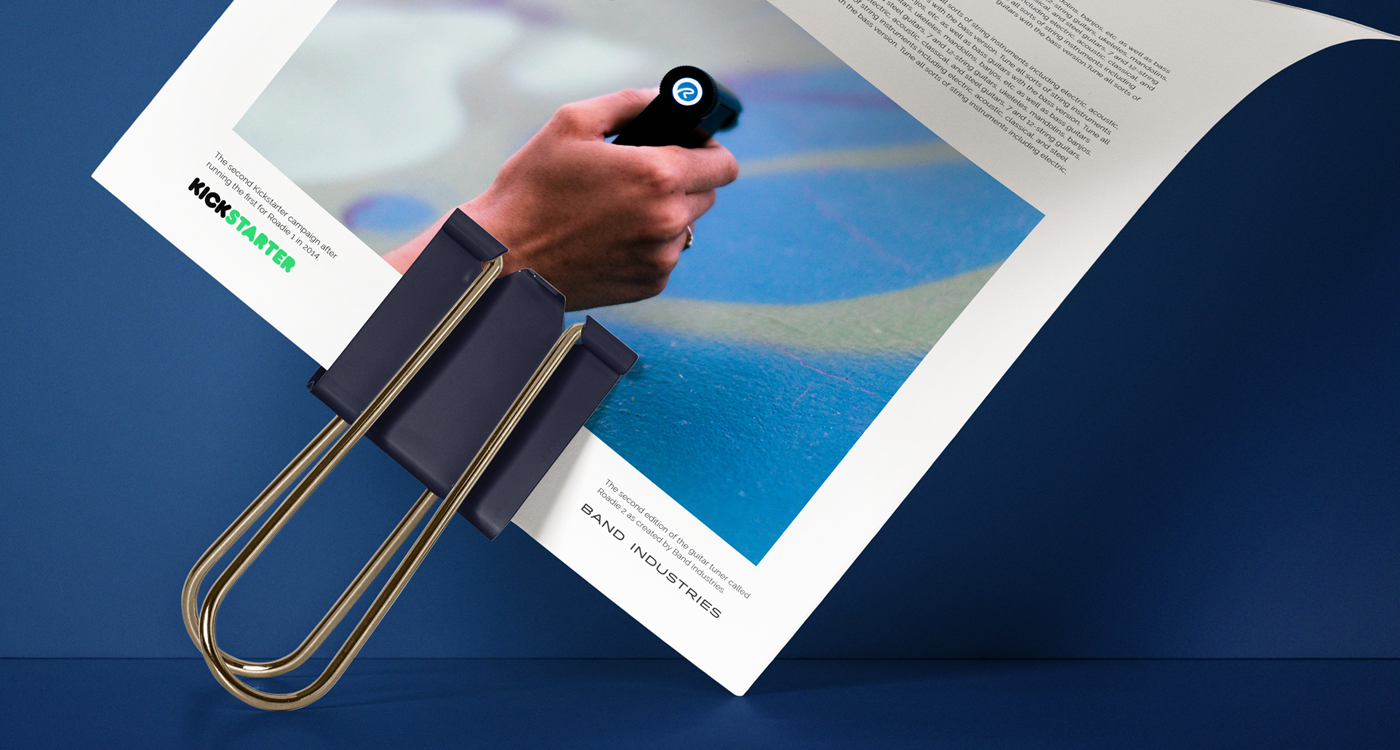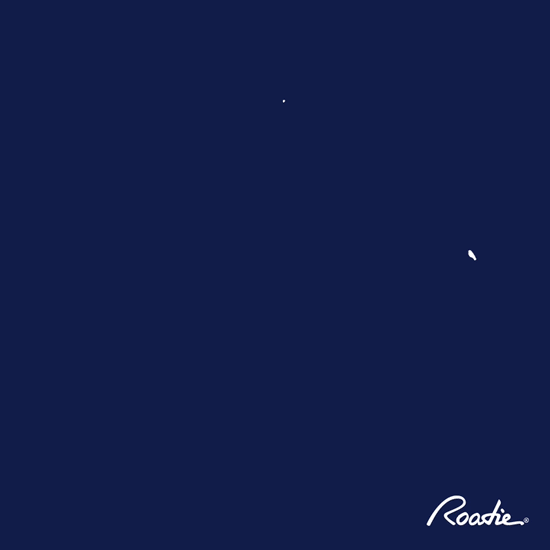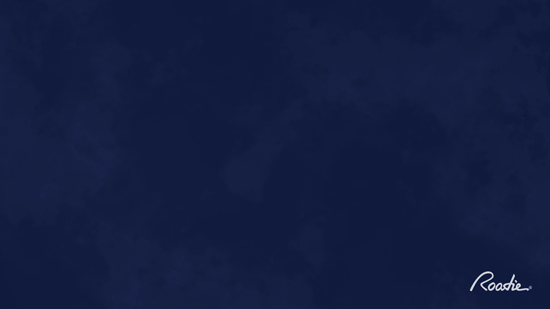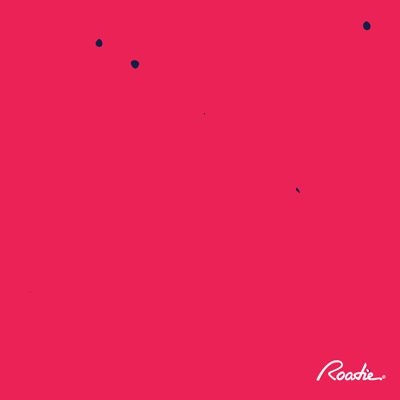 For the website it was important to show the product in a neutral way and not get too involved with portraying lots of colors to maintain the main message of what Roadie does and how it works. So I went with a look and feel that can combine the overall of the brand while still using imageries that are atmospheric for each Roadie 2 and Roadie Bass. The website imagery ranged from simple photography of dark and light environments to that of flashy colors in blue and red to maintain the spirit of concerts.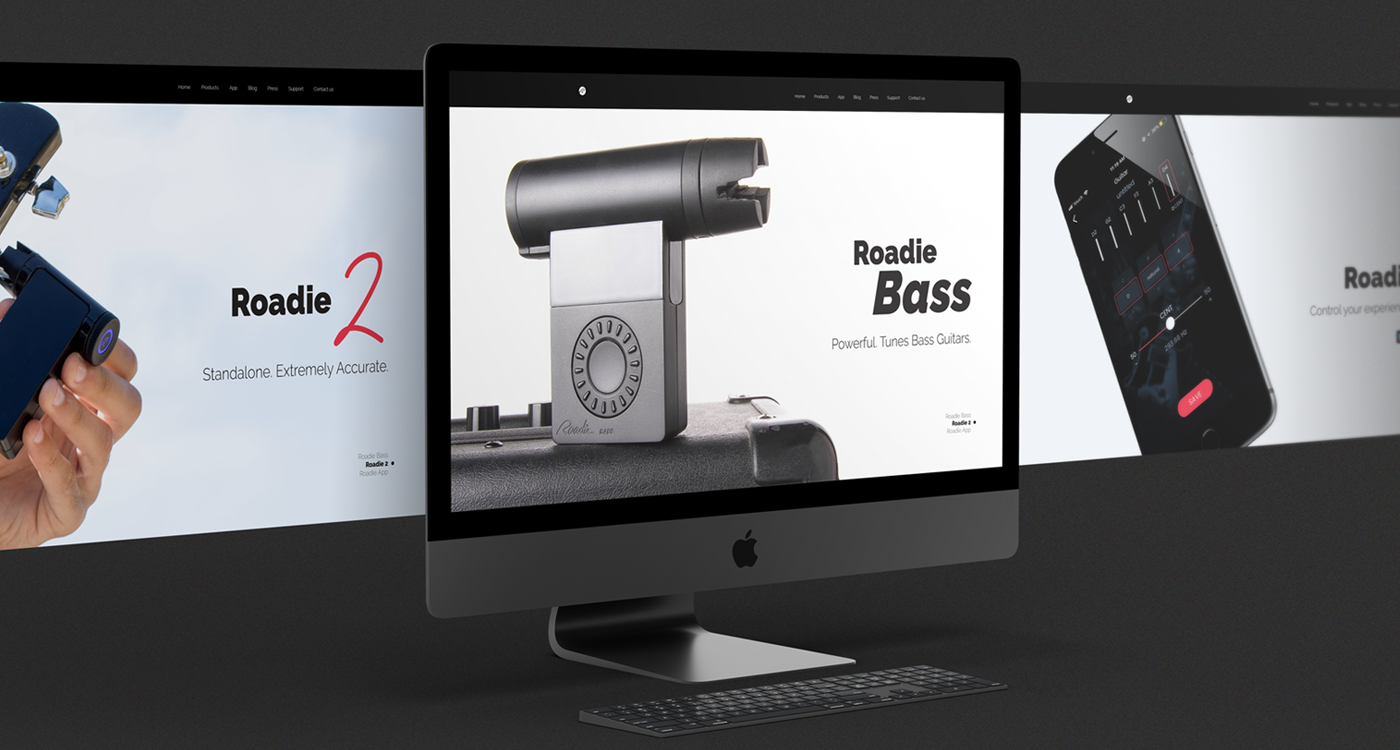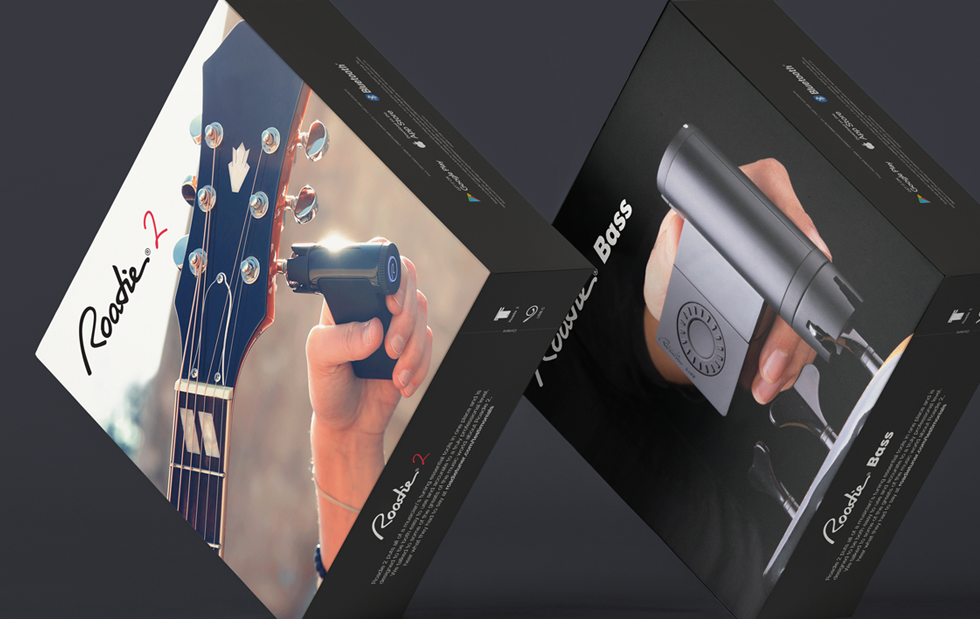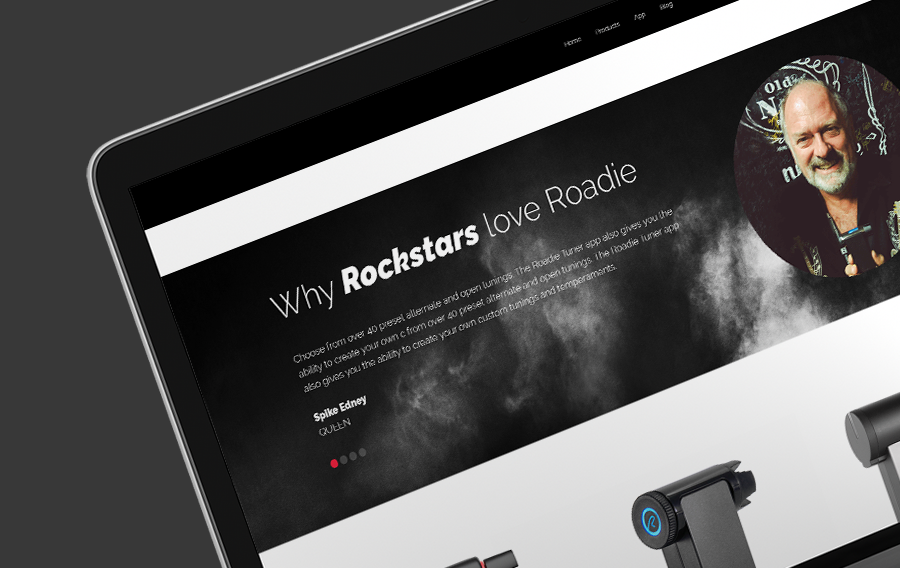 For the packaging we took a step back from focusing too much on the brand, given that Roadie by Band Industries is the product of a startup and instead resorted to using photography that is simplistic and that just shows the product while it's being used to explain to the consumer what it can be used for. The black was prominent in the packaging to give a slick feel of modernity, high-quality while still being inspired by the main message which is a guitar tuner for guitarists, people who are passionate about music and rock in general.